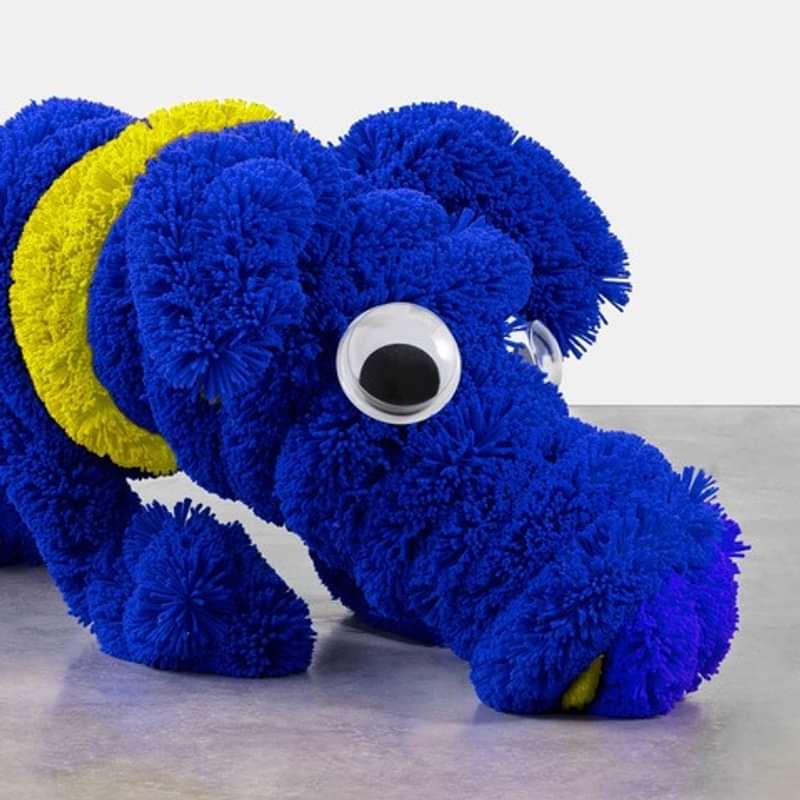 Where The Nightingale Sings - 3D x Gang of Four featuring Nova Twins - Digital Download
Full quality 24 Bit 44.1k wav of the single released on 12th February 2021 complete with artwork
Where The Nightingale Sings (Redux)
The second single to be taken from the album The Problem of Leisure: A Celebration of Andy Gill and Gang of Four, is a new interpretation of "Where the Nightingale Sings" produced by 3D (Robert Del Naja, Massive Attack) and Andy Gill, and featuring London based alt. rock duo Nova Twins.
The creation of this new version of "Where the Nightingale Sings" was a collaborative project between 3D and Andy Gill. 3D chose the song and started working on a remix using the original Nightingale track from the What Happens Next album (2015). Andy recorded new vocals with Nova Twins which 3D incorporated into this haunting new "Redux" version.
Andy Gill was a long standing fan of Massive Attack and was thrilled that Gang of Four were invited to support them at Meltdown Festival in the UK in 2008, which they curated. Amy Love from Nova Twins worked with Andy on the Happy Now album (2019), contributing backing vocals on several of the tracks.
Speaking about his connection with Gang of Four, Robert says:
"I first met Andy in a hotel bar in Glasgow and gushed drunkenly about the importance of the Entertainment album for an hour. He'd recorded the conversation and played it back through my hotel room door later that night. In fact, the Mezzanine album project was named 'Damaged Goods' until I fell out of the hotel lift and into the minibar. Gang of Four were a foundation stone for us, even though we never successfully sampled or covered a single track of theirs. Years later, when we hosted them at Meltdown I mentioned this fact to Andy after the show and he said "That's because you're crap"... Provocative but true. So I got the Anthrax beetle tattooed on my back - 'Love, leisure, work and war'"
Recording the new parts of the song with Andy Gill in 2019, Nova Twins discuss the process below: "It was such a pleasure working on this remix with Andy in his studio! He was a larger than life character, forever pushing musical boundaries. We love how he explored lyrical concepts, doing so in the most surprising and beautifully poetic ways! We're grateful to have had the chance to work alongside him and so glad to have been a part of his wonderful, abstract world."
Speaking about the second single, Andy's widow Catherine Mayer says:
"When Andy loved something, he really loved it. For example, he thought one part of London's Regent's Park more beautiful than the rest and would walk multiple circuits of that section rather than offending his eyes with duller landscapes. He really loved Massive Attack and for at least a year we listened to Blue Lines every single night. He was delighted when Massive Attack curated the Meltdown Festival and invited Gang of Four to play. And he was so happy when Robert del Naja agreed to participate in The Problem of Leisure and chose to cover one of Andy's favourite tracks from the later Gang of Four canon, Where the Nightingale Sings. There is a poignancy to hearing this cover now. I first heard it when Andy, lying in his hospital bed, played it for me on his computer, handing me the headphones and telling me I was in for a treat. He wasn't wrong."
"What makes this track all the more special is Robert's collaboration with the Nova Twins. Andy thought they were brilliant and got them in to supply vocals for some Gang of Four tracks. In 2019, he and I were lucky enough to see them live when they played the same festival in Thessaloniki as Gang of Four."
Find out more - www.theproblemofleisure.com